JOIN US FOR A POWERFUL BUSINESS BREAKTHROUGH LIVE WEBCAST!
MARI SMITH INTRODUCES GLOBAL BUSINESS LUMINARY, ANNE McKEVITT
I'm delighted to introduce you to my good friend and extraordinary elite business mentor, Anne McKevitt! Anne is a highly accomplished global entrepreneur and has had a profound impact on my own success over the years. Now, Anne is going to reveal her exact proven formula for exponential business growth and success on this dynamic FREE webinar that I am absolutely thrilled to host!

We will be broadcasting LIVE via webcast on Saturday, May 14th. Scroll below to find out more, or go ahead and save your seat now by clicking the button below.

(Everyone receives instant access to free bonus gifts from Anne and Mari!)


Click Here To Claim Your Spot Now!
Are YOU ready to take your business to a WHOLE NEW LEVEL?
FOR THE FIRST TIME EVER, LEARN HOW TO MASTER THE KEYS TO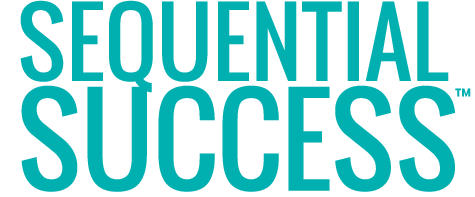 by honored Leading Women Entrepreneur of the World®
& "Billion Dollar Business Builder"
Anne McKevitt
Free LIVE Webcast: SEQUENTIAL SUCCESS™
Featuring Anne McKevitt,
hosted by Mari Smith



Saturday, May 14th


at 1pm PT ​/ 4pm ET ​ / 9pm UK / 6am +1 day Sydney

We value your privacy. Your email address is safe with us.

FINALLY, PUT AN END TO INCOME UNCERTAINTY. HERE'S HOW TO CREATE PREDICTABLE INCOME NOW!
On the FREE webinar you will learn how Anne's Sequential Success™ Method of entrepreneurship can make a BIG impact on your business.
By understanding the power of sequence and erasing your barrier to success, you will see how Anne's methodology and unique approach can tilt the odds completely in your favor. Once you understand and execute her formula, you will be in a power position to engineer your business for an ongoing steady stream of customers, sales and exponential brand growth. You will no longer struggle; you will be thinking WAY outside your current box while still being realistic. You will no longer "hunt" with your current pack, increasing your odds for success. You will understand why implementing a customer multiplier is key, as is increasing transaction size and increasing transaction frequency.

Ultimately, using Anne McKevitt's Sequential Success™ Method will give you the formula to create very predictable daily income, fast track your way to the long term financial results you aspire to and make you the proud owner of a business you truly LOVE.
YOU WILL ALSO LEARN

How to utilize a surprisingly simple fundamental that is behind the most extraordinary results, yet 99% fail to do this by working on the wrong strategies.

How to overcome the barriers to business success at each stage, whether in launch, build or growth phase of your venture.

The one single area of business you should spend 80% of your time on, that contributes the most to your bottom line.

How to get yourself out of "Business La La Land", a place often full of the #blessed and #gratitude hashtags, but with not enough money in your bank account.

Discover the business "happiness" secret hiding in plain sight that barely anyone uses to get successful.
WHO IS ANNE McKEVITT?
Serial entrepreneur Anne McKevitt is known as the "Billion Dollar Business Builder".
Anne has been identified by iconic publications including The New York Times, Forbes, Inc, Time Magazine and The Times as among the world's most admired and powerful business leaders for her entrepreneurial endeavors. She was honored as Leading Women Entrepreneur of the World®, as well as receiving many other accolades.
A veteran of the TV screen, Anne is a former UK TV celebrity who hosted prime time BBC lifestyle genre shows for almost a decade. She was known as "Britain's Martha Stewart" by the media, viewed by an average of 9 million people per week in the UK alone and her shows aired in a further 22 countries, with an estimated viewership of 65 million per week.
Anne started her first business at age 23, with only £5,000—borrowed from her MasterCard®. In less than a year she had turned her venture into a multi-million pound success, employing a team of 40.
She puts her multi-disciplinary entrepreneurial skills down to 34 years of being in the trenches, building dreams into highly successful businesses from the ground up, for herself, for her personality led clientele and for global corporates. A large portion of the Fortune 50 companies and many of Hollywood's most known A-Listers rank among her clientele, seeking business growth advise.
World Leading Heads of State and their Governments have tapped into her expertise including: President Clinton, President George Bush and President Barack Obama. She has worked alongside 52 past and present world leaders.
The Ivy League institution Harvard - John F Kennedy School of Government invited Anne to be part of their Leadership Board. As well as sharing her entrepreneurial knowledge with the board she also taught students and lecturers her street smart, real world business tactics.
2015 & 2016 has seen her work on many private projects including
Creating and writing an 8 part TV documentary series to be hosted and co-produced by Tony Award winning actor Alan Cumming star from The Good Wife.
Being invited to join forces with Beyonce, Jay Z and Marco Borges, in a new food venture, as featured in the "Vegan State of Mind" story in The New York Times. Anne is excited at the prospect of making plant based food mainstream through a number of new initiatives.
Anne has been invited to share her know how, as part of His Royal Highness Sheikh Mohammed bin Rashid Al Maktoum, Prime Minister of the United Arab Emirates, initiative to foster 50,000 innovators and entrepreneurs through a 1 Billion AED fund.
What people are saying about Anne
Consistently go the Extra Mile
"Anne's work led to my first US book being published which achieved #2 on the New York Times bestsellers list, I filmed my first TV pilot, was offered my own TV series, set a Guinness World Record on NBC's Today Show, appeared on over 60 regional TV shows, gained a large amount of media coverage and was offered retail opportunities via informercials and home shopping. She & her team would consistently go the extra mile."
Michelle Bridges
Fitness Guru
How to set up a Business for Massive Success
"Prior to meeting Anne I had been in business for 16 years and successfully started, built up and sold 8 small businesses and as a result of this I was fairly confident. The first four months (working with Anne) were a lesson in what I didn't know about business, and were most definitely a steep learning curve that opened my eyes in regard to how to set a business up for massive success. Deep in my heart I knew there was more to business success than I had previously been exposed to - I just had to find the right mentor and advisor. I have found that. If you want to stay the same, don't engage her services. If you want to grow as a person and entrepreneur and discover how to play a bigger game, go for it."
Scott Capelin
Wellness & Salon Entrepreneur
The Best in the World
"I have great peace of mind knowing Anne is there watching my back and that I can turn to her for expert and unbiased advice. I feel extremely fortunate and grateful for her involvement in my business.  Anne has made me millions. I could not have hand picked a better mentor.  This "extraordinaire" business coach is the best in the world."
Sasha deBretton, CEO
The Renovation Company
ABOUT MARI
Often referred to as the "Queen of Facebook," Mari Smith is considered one of the world's foremost experts on Facebook marketing and social media marketing. She is a Forbes' Top Social Media Power Influencer (#4 of 100), author of The New Relationship Marketing and co-author of Facebook Marketing: An Hour A Day.
Facebook hired Mari as the company's leading Facebook marketing expert, where she toured with the company and presented at the 2015 Boost Your Business series of live events across the United States.
Fast Company described Mari as "a veritable engine of personal branding, a relationship marketing whiz, and the Pied Piper of the Online World."
Mari creates and leads custom Facebook marketing and social customer care training for businesses and major brands around the world. Mari also serves as Brand Ambassador for a number of well-known brands and organizations, including Adobe, Shopify, Business.com, and Animoto.
Mari travels nationally and internationally on a regular basis to keynote at major events, sharing the stage with many notable celebrities and thought leaders. She often appears in prestigious publications such as The New York Times, The Wall Street Journal, Inc., Fortune, and Success Magazine.
What people are saying about Mari
A Multimillion Dollar Business
"If there's anyone on the planet who can help you build a business using Facebook, it's Mari Smith. Her early Facebook coaching was instrumental in helping Social Media Examiner become a multimillion dollar business. She studies the hidden gems of Facebook like no one else. She's also the first person I call if I need Facebook advice (and let me tell you we speak often!)."
Michael Stelzner
Founder and CEO, Social Media Examiner
Re-Invigorated Business Plan
"If you ever have an opportunity to study with Mari Smith DO IT! Mari's depth of experience is unmatched and you have a unique insight into all of her favorite apps and tools. I walked away with a different perspective and a re-invigorated business plan for Guild West Agency."
Heidi Garland
Founder, Guild West Agency
THE WWAD FACTOR
Mari says, "I first met Anne McKevitt in 2008 at an event in LA that she had conceptualized for one of her clients. I was so impressed with her depth of experience, vast knowledge of the business world and her down-to-earth style. I immediately knew that I wanted to work with her to help grow and scale my company.
In 2012 I joined Anne McKevitt's entrepreneur consultancy—MDPC Global and worked closely with Anne and her team. Anne stretched me to think WAY, way bigger than I had been thinking. Exponentially bigger.
I made my first year's six figure investment back within the first six weeks of working with Anne and her team. I have worked with coaches and consultants for a couple decades and nobody came close to what it was like working with Anne and her team. I was repeatedly amazed and blown away.
We developed an acronym in my company, "WWAD" —what would Anne do? This helped my team and I to stay on track with the vision and growth plans.
Anne's impact on my business and on me as a person has been truly life changing; yet all the while remaining true to my own personality and brand values. Anyone who has the chance to work with Anne will also experience incredible results in your business, finances, and personal life too.
The experience of working with Anne was one of the best investments I ever made, by far."
SNEAK PREVIEW!
Join Mari and Anne on May 14th to learn how Anne McKevitt's Sequential Success™ method can radically alter your level of success in business. The free live webcast will be a jam-packed, 90-minute program. Plus, Mari is beyond excited to host Anne McKevitt's live unveiling of her game-changing entrepreneurs' program, Total Biz Transformation, when it first opens in May.

By attending our free live webcast on May 14th, you'll position yourself way ahead of the crowds, as you'll receive an exclusive invitation to learn directly from Anne through her new 12-week online business program. First, we look forward to seeing you on the free live webcast very soon.
Free LIVE Webcast: SEQUENTIAL SUCCESS™
Featuring Anne McKevitt,
hosted by Mari Smith



Saturday, May 14th


at 1pm PT ​/ 4pm ET ​ / 9pm UK / 6am +1 day Sydney


We value your privacy. Your email address is safe with us.


Register NOW and get your FREE Mari Smith Supercharge Your Facebook Marketing and Anne McKevitt's Business Idea Viability Roadmap.